Madison Community Organization Meeting 

Christ Temple Community Church

7400 S. Blackstone Avenue

Chicago, IL 60619

Lower Level

Every 2nd Saturday of the Month

March – November 

3:00pm - 4:00pm

Let's get involved in the issues in our community. 

We can no longer say, "Let someone else do it!"

For more Information  

773.599-4129

or

Our Mission Statement

Is to exist to unify the community and create a safe and desirable community for its residences. We will partner with other community organizations, schools, churches, law enforcement, and local businesses to create more resources and opportunities for community residences.

Christ Temple Community Church

7400 South Blackstone Ave.

Chicago, IL 60619

Phone: (773)288.2823

Upcoming Church Events

      Madison Community Organization

( More information below)                   

**All Are Asked To Be Apart **


** All Are Asked To Be Apart **

Christian Education Classes

Join Us after services

We have a class just for you!

 Times of Worship

Sunday Prayer................... ..................................................9:30 AM to 10:00 AM

Sunday Service.................................................................. 10:00 AM to 11:45 AM

Christian Education (Sunday School)................................... 12:00 AM to 12:45 PM

Saturday Morning Prayer (1st and 3rd Saturday)..................... 9:00 AM to 10:00 AM

Adult Bible Study  (1st and 3rd Saturday)............................. 10:30 AM - 11:45 AM

Praise Team Rehearsal (1st and 3rd Saturday).......................12:00 PM - 1:30 PM

Youth Choir Rehearsal (2nd and 4th Saturday).......................12:30 PM - 1:00 PM

Design by Christ Temple Community Church in Chicago © 2011-2020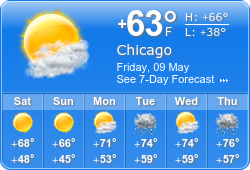 ANNOUNCEMENTS/INVITATIONS